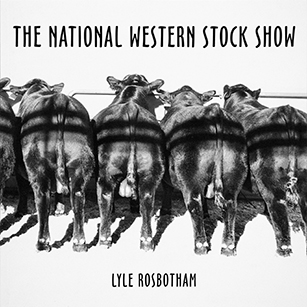 The National Western Stock Show, 2016
The beauty of the National Western in Denver is that anyone can wander just about anywhere "backstage" and see all the preparations required to show livestock.
These photos are selected from many taken during eight annual visits.
• 8 1/2" x 8 1/2"
• 40 pages
• paper cover, perfect bound

• print on demand
The National Western Stock Show is available directly, signed by the author, for $14.
It is also available from Amazon for $20.